bold earrings for bold humans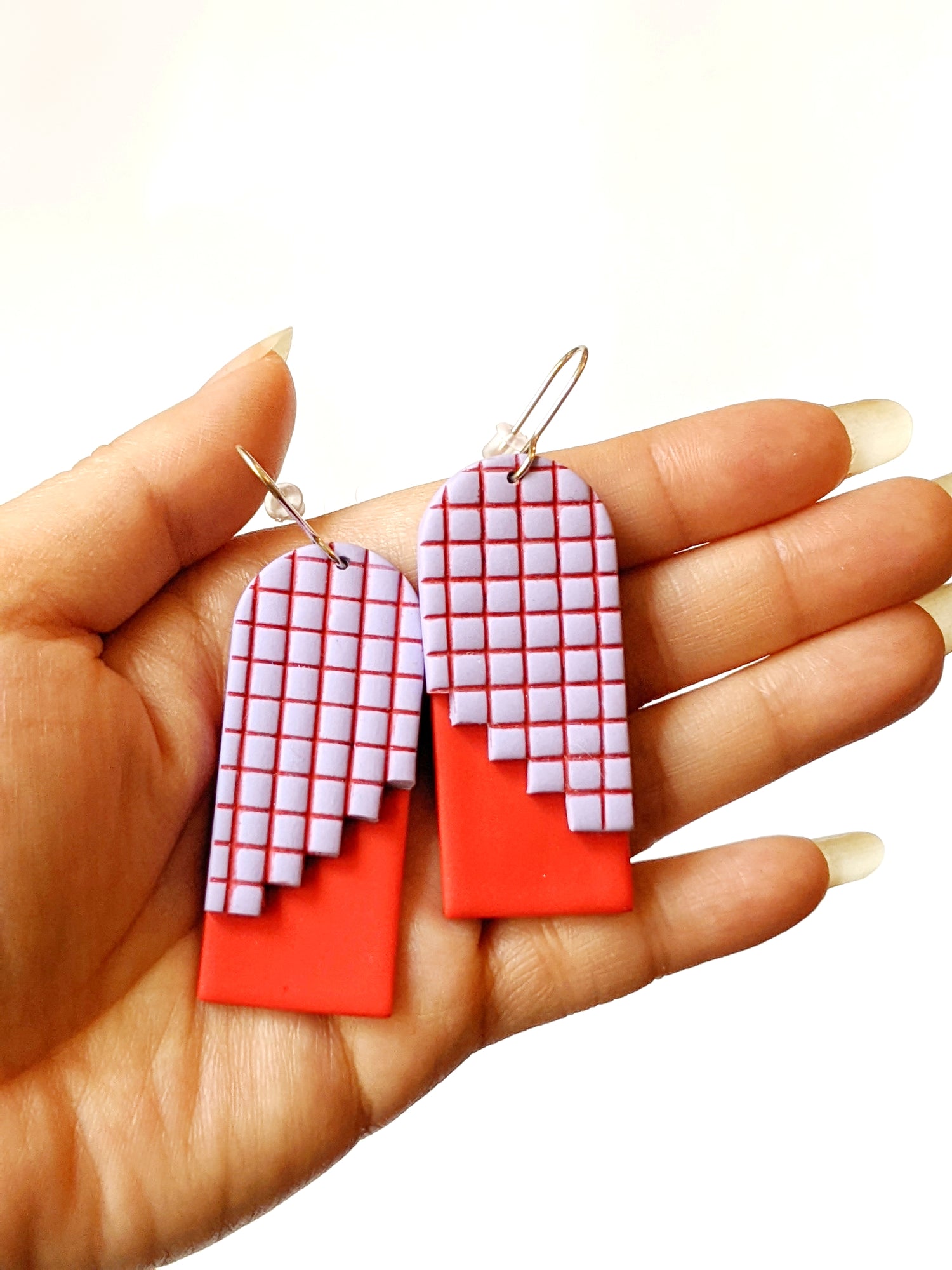 Designed for radical, unapologetic self-expression
To be nobody but
yourself in a world
which is doing its best day and night to make you like
everybody else means to fight the hardest battle
which any human being can fight and never stop fighting
- e.e. cummings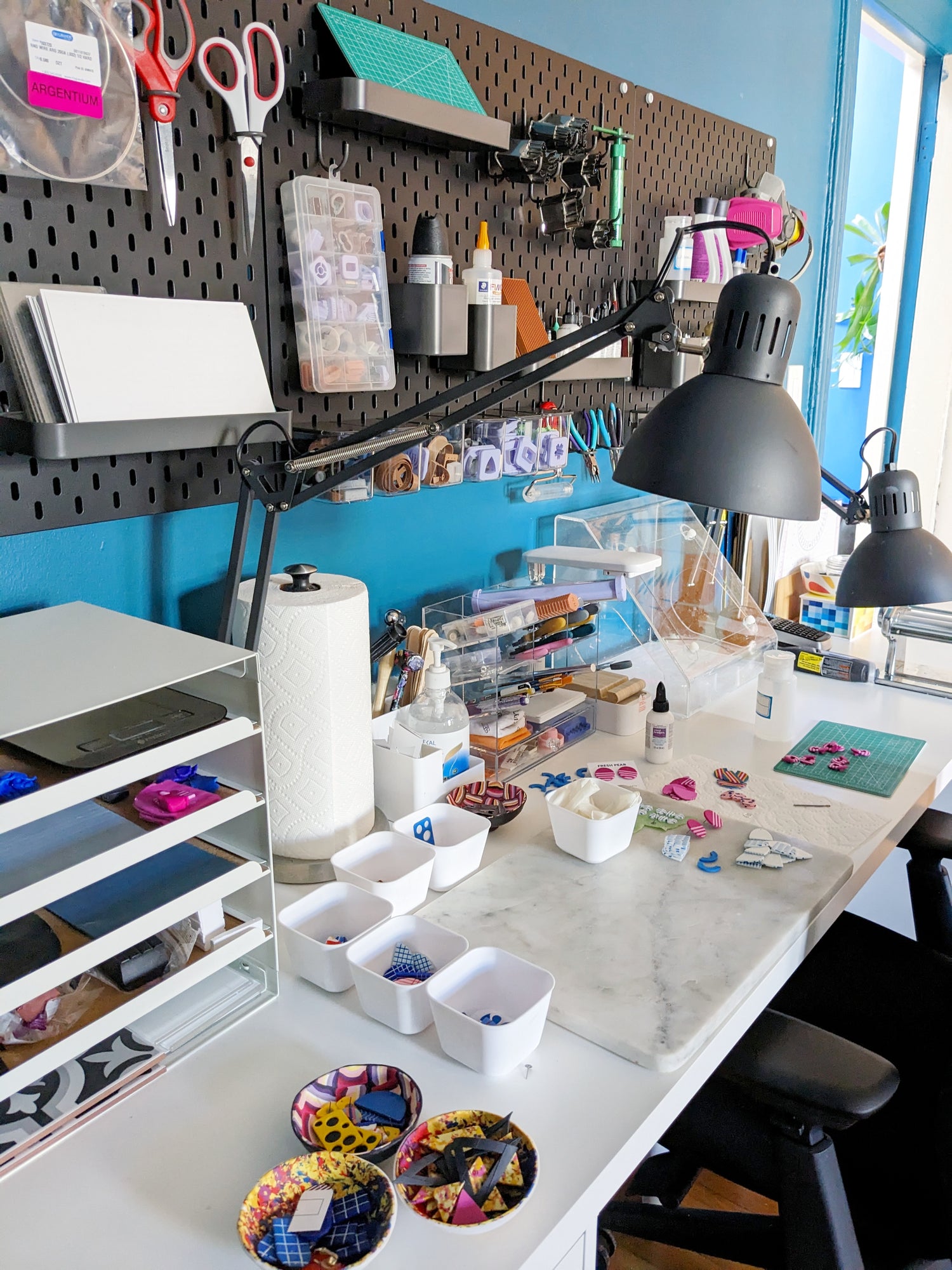 Handmade, start to finish
The patterns on my earrings are created by hand: I mix, cut, tear, and place each color onto the surface of the clay before cutting it into earring components. This makes each pair unique and a serious labor of love.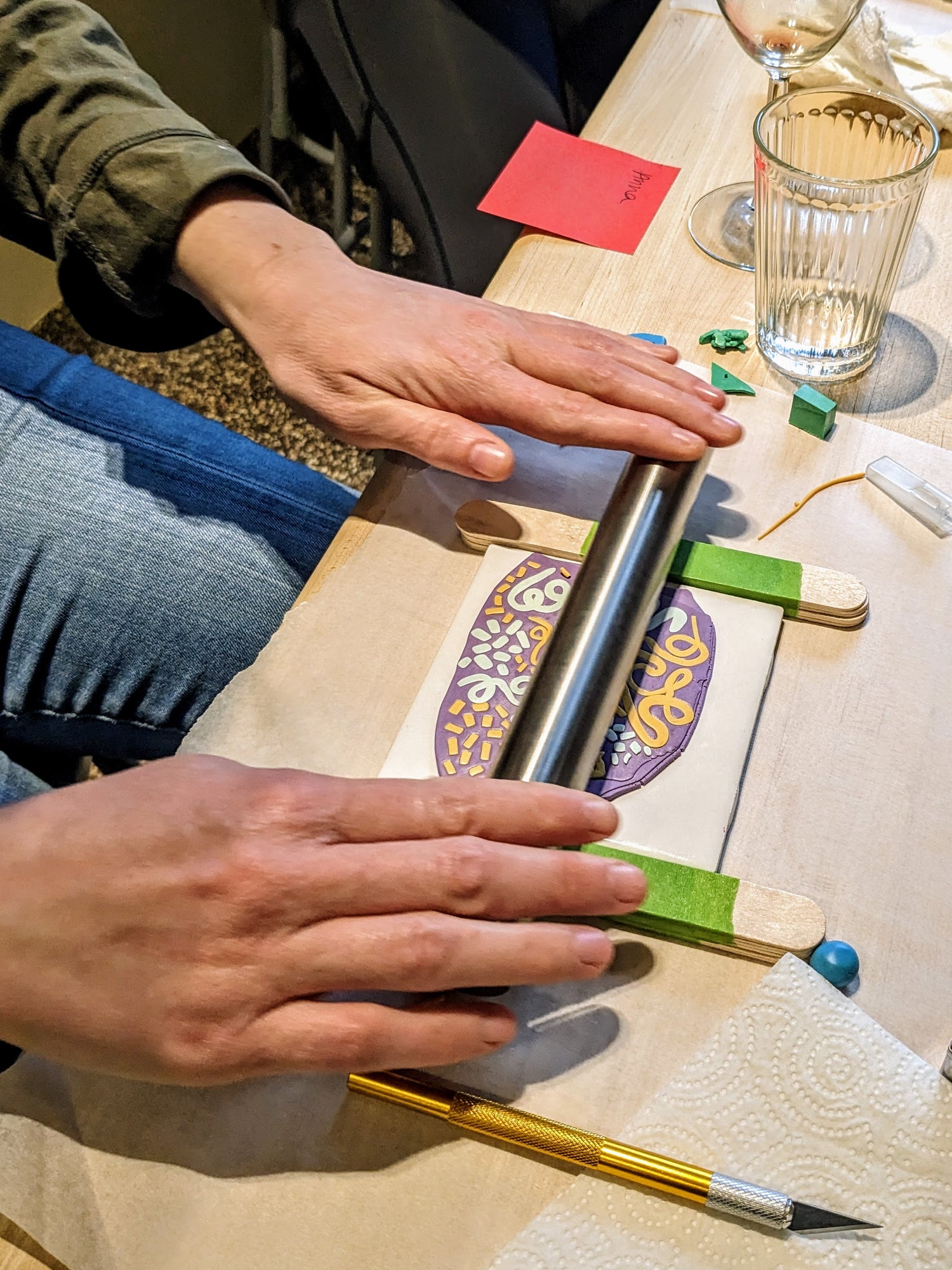 Learn how to make earrings with me
Polymer clay is perfect for making colorful, lightweight statement jewelry.
Get your ticket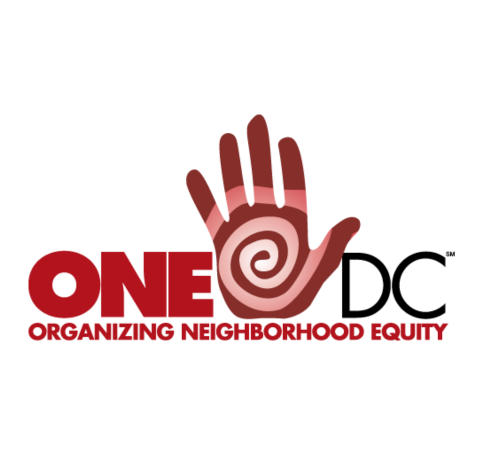 Giving Back
I donate a portion of sales to One DC, which fights for racial and economic equity.